Dancing & High temperatures
7 ways to stay cool
It's hot. It's even too hot to take your clothes off. Because hey, that requires some movement. But as a dancer you probably can't wait to go to the dance studio. Even with temperatures like these. I found 7 ways to stay cool during your lessons or, use it at home!

1. Hydrate
We all know how important it is to drink enough water. Even more now with this crazy temperatures. Experts say that you need to drink 0,5 litre half an hour before your class starts. While moving, you should aim to drink 200 mililitres every 15 minutes and áfter class, you need to drink 0,5 litre again. Under normal conditions, you should aim to drink 1,5 to 2 litres water a day. With this weather you should drink 2 litres at least. This way you will sweat more. And sweat is good!



2. Cooling down
Put some damp clothes in your freezer, invest in a cooling neckband or put your wrists underneath some cold water. Don't jump right into a freezing cold shower. I know it's tempting! But by doing that, you will get hotter instead. Taking it easy on the cold stuff is the right way to cool down.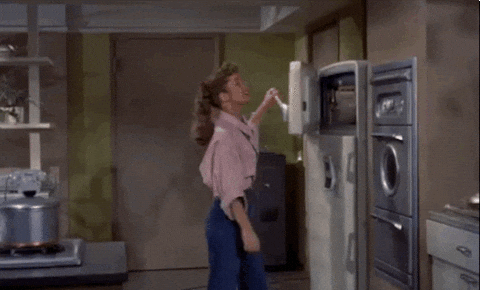 3. The right dancewear
With these conditions, the best thing to wear is wincking, lightweight and breathable clothing. By wearing these, your body temperature will not rise too much and you will stay nice, cool and comfortable. We launched a brand new range of studio dancewear. All those items are made to stay cool.
HINT: our Studio Dancewear keeps you cooll!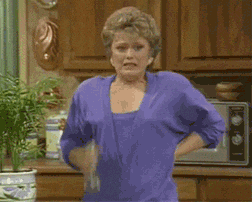 4. Spray!
Whilst visiting Marocco, I discovered a really fancy water sprayer on top of a roof terrace. Just tiny drops of water came down so you didn't get wet, but I stayed really refreshed. You can imitate these technique at your own home by buying a plant sprayer. Some people even add some essential oils like lavender, peppermint of tea tree. Not into spraying yourself? Try some moisturizer with aloë vera. That should do the trick as well!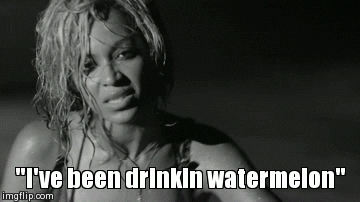 5. Eat smart
Eat your fruits and veggies! They are full of water and so they're really helpfull with staying hydrated. Try not to eat meals that are high in fat or protein. Your body has to work a lot harder to digest these and while digesting your body temperature will rise.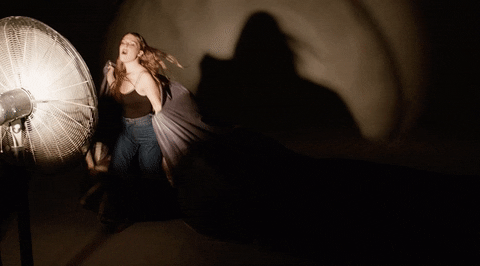 6. Airco
You gotta love the AC! But pay attention, because some people get really sick from the AC. Even if you can handle it well, you should never put the AC on mode 'North Pole'. It's not healthy. When you have the luxury of your own AC at home, be careful when you go outside. You can get a common cold by overstepping it. Just take your time and let your body adjust to the big difference in temperature. Want to know what the best temperature is for the AC in the dance studio? Experts say that you should aim for a temperature between 19 en 21 degrees Celcius. 7. Breathing
I know, this will sound ridiculous but it actually works. With sitale, a breathing technique, you can help your body to cool down. How to do it? Curl your tongue, breathe in through your mouth and exhale through your nose. You can also try sitkari. Breathe in between the spaces between your teeth and breathe out through your nose. Does wonders!

Stay cool! ♥