How it's made: Meet the People Behind Your Dancewear
Introduction
At DforDance, we know that what makes our dancewear special isn't just the design or the fabric—it's the people who make it. That's why we're excited to introduce you to Ergon, a social workplace that collaborates with various companies, including DforDance. Today, we're focusing on Team Printing, the dedicated folks at Ergon who bring your favorite DforDance pieces to life.
Ergon: A Dream Realized
Ergon is a unique social workplace that offers employment opportunities to people with special needs. When Ruud, co-founder of DforDance, discovered Ergon, he knew it was the perfect fit. Collaborating with an organization that could help make a meaningful difference in people's lives had always been a dream of his.
Meet Team Printing
Ergon's DforDance team works diligently on our assignments. Their first project was our popular 'I don't squat. I plié' collection.
Johan: A fan of heavy metal, Johan enjoys making printed shirts. "I like making shirts. I wear them too, so it's fun for me."
Daphne: Daphne finds joy in the day-to-day tasks. "I like the work. It's different every day, and that's good."
Jacqueline: Jacqueline focuses on printing and enjoys the variety. "I like that every day is different. It keeps things interesting."


Why It Matters
When you buy a DforDance item, you're also supporting a wonderful team at Ergon. The care and attention they put into their work can be felt in every product. It's a positive cycle that starts with them and ends with you, feeling good in your dancewear.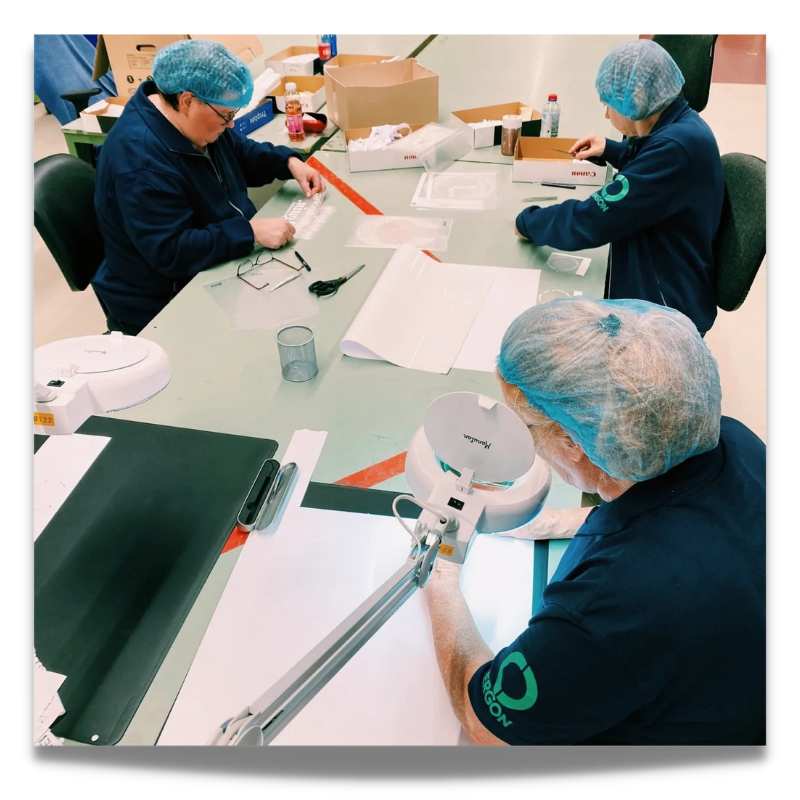 Conclusion
We're proud to work with Ergon and the amazing people there. They're an important part of what makes DforDance more than just a brand. Next time, we'll dive deeper into the roles of other team members at Ergon. For now, we just wanted to say thank you to Team Printing for their hard work and dedication.